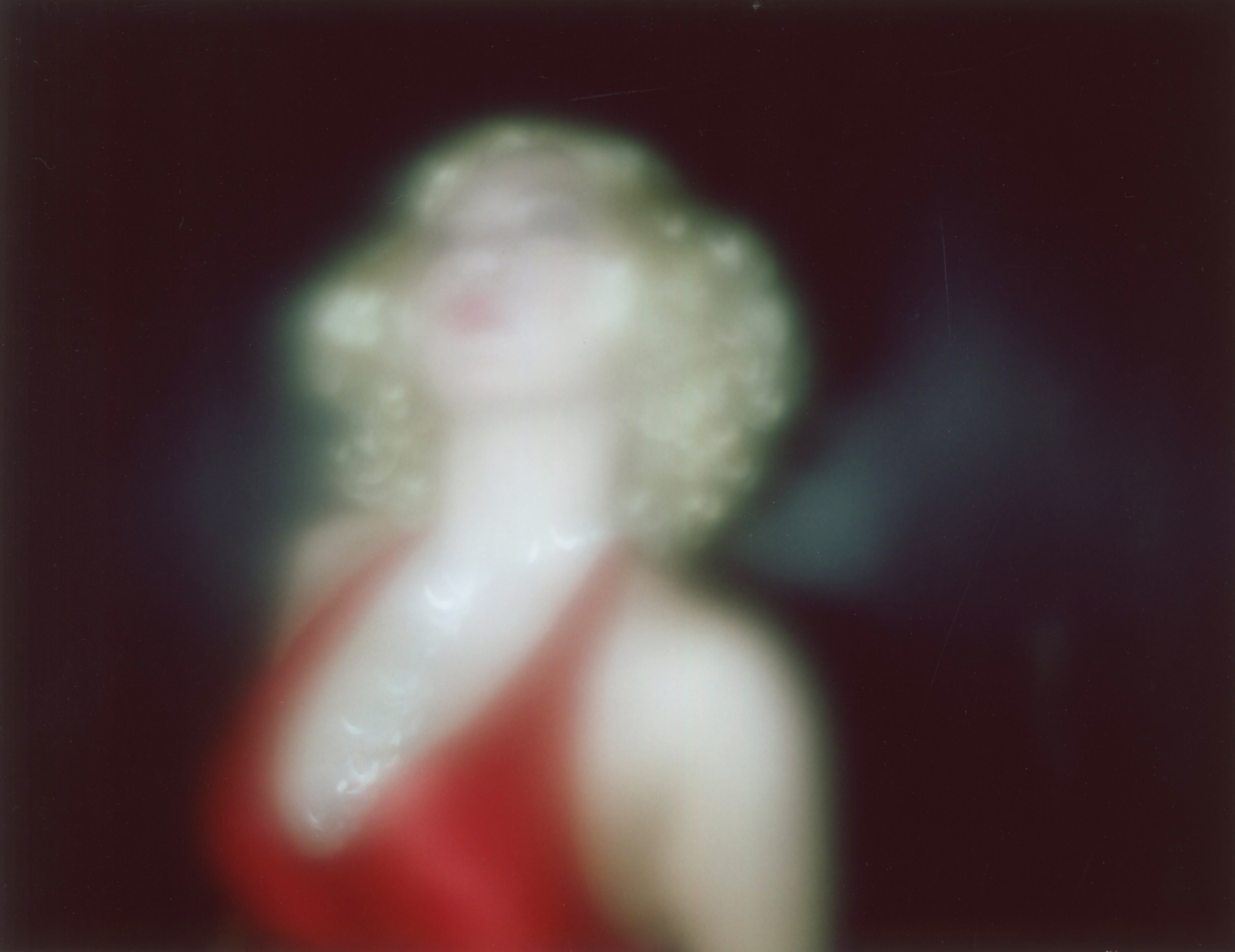 artist atatement:
Tokyo Rumando(b.1980 in Tokyo) becoming a Artist in 2005.
Most of her staged photographs are of herself, and raise questions around identity,
And she works in her own performanceusing various media.

『 Rest 3000- Stay 5000-』 (2012-)
Rumando immersed hersel in the world of love hotels, visiting hotels in and around Tokyo to create narrative scenes.
In her following project.
including at "TOKYO: ART&PHOTOGRAPHY" / ASHMOLEAN MUSEUM / 29 July- 3 JANUARY 2022

『Orphée』(2012-14)  she transforme herself into different characters linked to her past, using a mirror.
The series has been exhibited worldwide.
including at Tate Modern, London, in the'Performing for the Camera' Exhibition in 2016.

Solo Exhibitions
2021 [S TRIP] ZENFOTO GALLERY, TOKYO
2018 [ S ] ZEN FOTO GALLERY, TOKYO
2018 [I'm Only Happy When I'm Naked] IBASHO Gallery, Antwerp
2016 [Orphee] [Rest3000-Stay5000-] [Polaroid]
Taka Ishii Gallery, Paris
2014 [Experimental Orphee] TokyoLightRoom, TOKYO
2014 「Orphee」 PLACE M, TOKYO
2014 「Orphee」 ZEN FOTO GALLERY, TOKYO
2012 「REST3000- STAY5000-」 ZEN FOTO GALLERY、TOKYO
2012 「Hotel Life」 PLACE M、TOKYO
2012 Japanese RAKUGO Storyteller. TOKYO
Museum Exhibiton

2021 [REST 3000- STAY 5000-] "TOKYO: ART&PHOTOGRAPHY" / ASHMOLEAN MUSEUM / 29 July- 3 JANUARY 2022
2020 [Orphee] "Beginnings Forever" Museum of Photographic Arts San Diego, California

2020 [S] "The Story Of S " 6 1/2 Wochen/ Museum Folkwang, Essen Germany
2019 [Orphee] "MIRRORS-The Reflected Self" Museum Rietberg, Zurich Switzerland
2019 [REST3000-STAY5000-] "JAPANESE NUDES"
Japanmuseum SieboldHuis,Natherlands
2018 [Orphee] "Beginnings Forever" National Taiwan Museum of Fine Arts×
        KIYOSATO Museum photographic Arts, Taiwan

2018 [Orphee] "Beginnings Forever" Tokyo Photographic Art Museum×KIYOSATO Museum photographic Arts, Japan

2016 [Orphee] KIYOSATO MUSEUM OF Photographic Arts, Japan
2016 [Orphee]"Performing for the camera" Tate Modern/ London. United Kingdom


Group Exhibitions

2018 [Polaroids] "Polaroid,Recits de L'intime "Galerie8co119
2018 [Double Methoed] Daiwa Foundation, LONDON
2018 [Orphee] "HET GOUDEN PAVILJOEN" DE WARANDE, Blussels
2017 [Orphee] "Female Force From Japan" IBASHO Gallery, Antwerp
2017 [Orphee] PHILLIPS Photographs London, London United Kingdom
2017 [REST3000-STAY5000-] "I am an object" ZEN FOTO Gallery, Japan
2016 [Orphee] [REST3000-Stay5000-]
"Shikijyo:Eroticism in Japanese Photography" Blind Spot Gallery, Hong Kong
2014 [REST3000- STAY5000-] Rosso di Donna. Italy


ART FAIR

2020 Paris Photo New York, ZENFOTO GALLERY Booth
2019 Paris Photo, Benrido Booth
2019 Unseen Amsterdam, IBASHO Booth
2019 Photo Basel, IBASHO Booth
2018 Paris Photo, Taka Ishii Gallery Booth
2018 Photo Basel, Galerie8co119 Booth
2018 PHOTO LONDON, IBASHO Booth
2018 OFF PRINT/Tate Modern Turbine hall, invitation Booth
2018 HAUTE PHOTOGRAPHIE, IBASHO Booth, Fotografiska, STOCKHOLM
2018 Art Basel HONG KONG, Taka Ishii Gallery Booth
2017 Paris Photo, Taka Ishii Gallery Booth
2017 Unseen Amsterdam, IBASHO Booth
2017 Tate Tours, IMA consept Store
2015 [Orphee] Fotofever, Paris
2014 [Orphee] Fotofever, Paris
2014 [Orphee] TOKYO PHOTO, Japan
2014 [REST3000- STAY5000-] LaBarbagianna Gallery. Italy
2012 [REST3000- STAY5000-] NO FOUND PHOTO FAIR, Paris
2012 [REST3000- STAY5000-] TOKYO PHOTO, Japan

Publications
[ S ] (Zen Foto Gallery, 2018)
[Self Polaroids] (Zen Foto Gallery, 2017)
[Orphee] (Zen Foto Gallery, 2014)
[REST3000- STAY5000-] (Zen Foto Gallery, 2012)